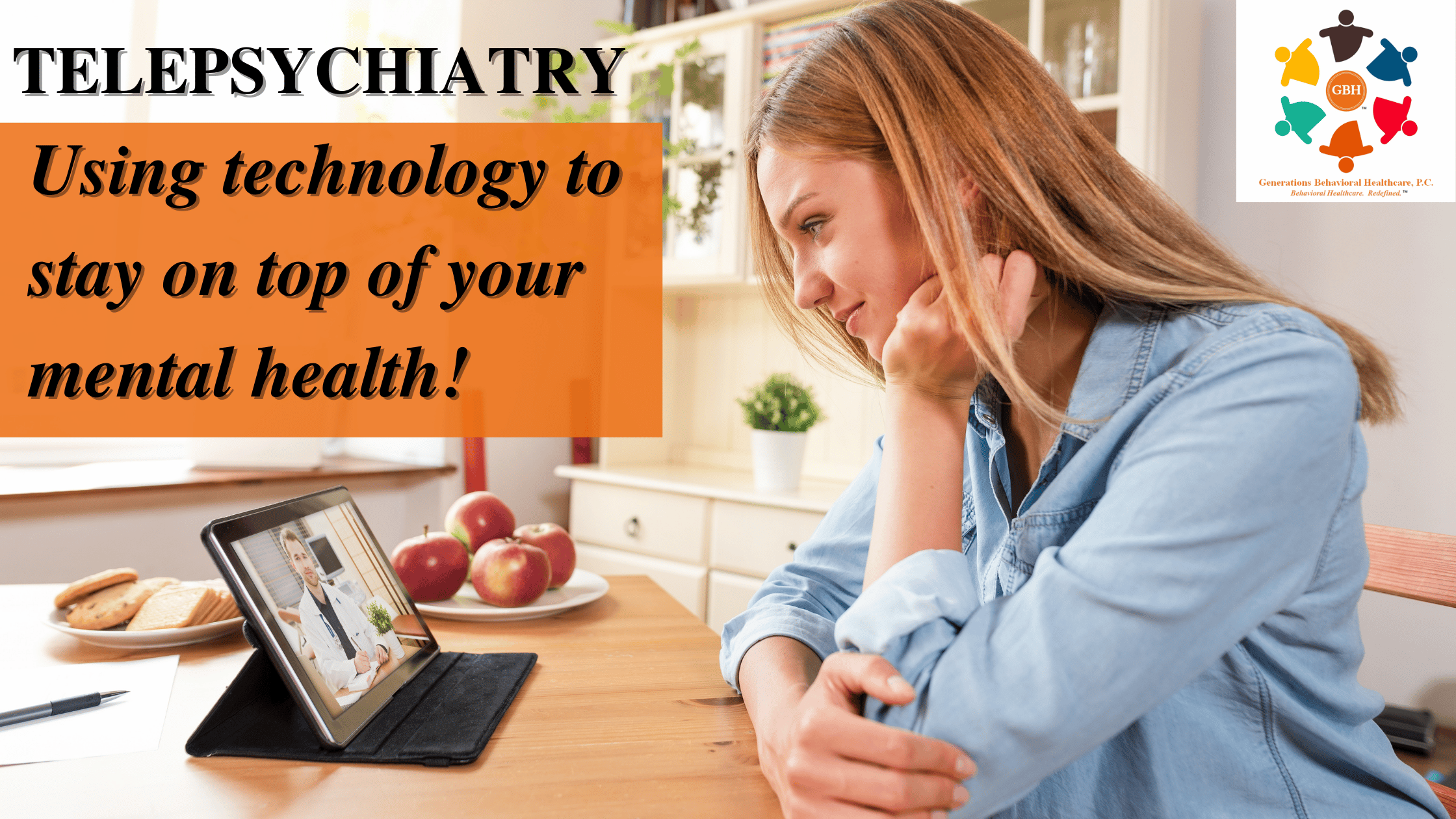 What is Telepsychiatry?
"Telepsychiatry" involves the use of computer-assisted devices to provide counseling and psychiatric medication management services.  Here, the client and provider will usually interface over the computer using a secure, HIPAA-compliant portal in order to "meet" virtually over the internet.  
With advancements in technology, the availability and scope of Telehealth services are increasing.  Now, clients are able to be seen virtually from just about anywhere even if they live very far from the nearest psychiatric clinic.  Prescriptions can be completed electronically and available for pick up at a pharmacy of the client's choosing.  
To stay on top of your mental health get in touch with Generations Behavioral Healthcare today!