How Do I Know Which Mental Health Professional Is Right for Me and How Do I Select the Right One?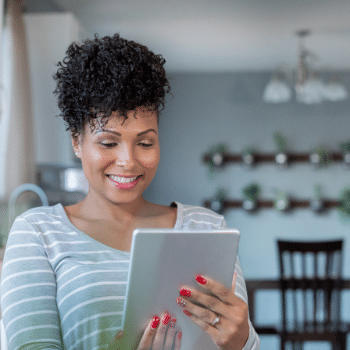 Mental Health Professionals range and it is so important to find one that fits your specific needs and personality. More and more evidence has proven that psychotherapy can help with a wide range of psychological issues. Once you have decided that you would like assistance from a mental health professional it can be a little difficult to know which is best for you. There are many options and factors to consider when making this decision and selecting the best choice.
The First Step
First, consider the problem you would like to solve. In order to identify the best form of treatment, it is important to identify the problem first. A thorough evaluation and assessment is a necessary first step in identifying mental health-related issues. These assessments are usually called mental status exams or diagnostic evaluations. These help your provider get a better understanding of what the problem is and how it is affecting you personally. Assessment tools can be helpful in gathering important information such as health history, family history, and education. Additional information includes cultural and social factors. This information is important for mental health professionals to know in order to determine the best course of action.
The Second Step
Second, it is important to determine what the best course of treatment is for your identified problem. For some issues, medication might be the best approach. Psychotherapy or a combination of the two is highly recommended for other issues. It is all dependent on your specific needs. For example, if you need to work with someone who can prescribe medication, a psychiatrist may be the best fit. If you are having marital issues, a marriage and family therapist might be a good option. They can provide psychotherapy for couples.
You might even work with both a psychiatrist and a therapist depending on the issue. It's normal to have a treatment team when dealing with complex mental health and emotional issues. Typically a good indicator of a good match is someone with experience treating other individuals with similar issues. A good way to determine how much experience they have is simply by asking.
Regardless of which professional you initially see they will have knowledge of the treatment options available for you. They also will have knowledge of your identified mental health condition. They can help educate you on your best options. The best option will most likely be different for each individual depending on his or her circumstances. Most mental health professionals can provide treatment for a wide range of issues. They also have had extensive training and experience in treating these issues. Ask your mental health care provider what their history or experience is in treating issues similar to yours.
Last Step to finding your Mental Health Professional
Last, consider your finances, personal preferences, culture, values, and character. Mental health providers and clients work together and the right match is important. Once you have determined that the provider you are working with has the correct credentials, background, and competence, consider your level of personal comfort. It is important you agree with the provider and their approach toward treatment. Establishing rapport and trust is a critical aspect of treatment. Choose someone who you feel comfortable and safe with. You can review a full list of our providers here.
Contact us today! We have a diverse staff of mental health professionals waiting for you.