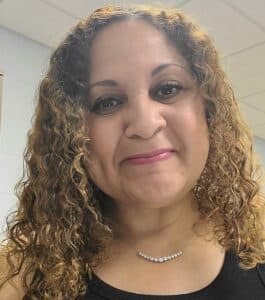 Hello! I'm Theresa Patton and thank you for spending time with me. I am a Licensed Professional Counselor (LPC), and Advanced Certified Addiction Counselor (CAADC) in the State of Illinois. Additionally, I am licensed as a Clinical Addiction Counselor in Arizona (LISAC), North Carolina (LCAS), and Texas (LCDC), and hold the Master Addiction Counselor (MAC) with Supervisory credentials (CCS).  I am credentialed as a Rehabilitation Counselor (CRC) and licensed as a Clinical Addiction Counselor and Mental Health Counselor Associate in Indiana (LCAC, LMHCA). I completed a Master of Science (M.S.) in Clinical Counseling at Governors State University (1996) and completed post-graduate training in Rehabilitation Counseling at Utah State University (2015). I was born in Chicago, Illinois, and have been providing clinical care for over two decades.
Throughout my career, I have been focused on serving adults, adolescents, couples, and families in a variety of settings that are treatment-focused. I believe that every individual deserves a place to truly be known, without fear and with a supportive framework. I am humanistic in my approach, with a clear understanding of the many diverse psychological approaches that offer insight. I will strive to provide guidance and utilize a variety of evidence-based practices to meet your goals. I enjoy working with all populations: adults, adolescents, couples, and families without hesitation or bias. I treat a variety of conditions including anxiety, depression, disability, life adjustments, couples counseling, family problems, troubled teens, grief, re-entry after incarceration, substance use disorders, and working with marginalized communities, immigrant populations, and as an ally to the LGBTQ+ community are just a few areas of interest and specialization. The ultimate goal is to support individuals in their communities who seek to understand or adjust their lifestyle, gain knowledge, and feel safe and supported while doing so. Remaining focused on your needs is how we get there.
I reside in Indiana at the Illinois border and provide teletherapy services for Home Psych Services, P.C., and Generations Behavioral Healthcare, P.C. using secure video teleconferencing for the comfort, convenience, added privacy, and safety of my clients. I have two adult children who live on opposite coasts which provides limitless opportunities to enjoy and explore. I am an avid gardener and nature lover who spends countless hours working with a variety of plants. When I can, hiking the trails of the Catalina Mountains in Arizona with my son or enjoying Central Park in New York with my daughter is a definite go-to.