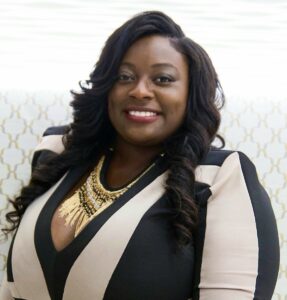 Hi!  I'm Nesha Phillips and I am delighted that you found me here!  I would love to tell you a bit about myself.  I am a Licensed Social Worker (LSW) in the State of Illinois.  I completed my undergraduate education with a Bachelor of Science degree (B.S.) in Psychology from Millikin University in 2012 and went on to earn my Masters degree in Social Work (M.S.W.) from Loyola University of Chicago in May 2017.
I have been working in the mental health field for over a decade, and psychotherapy is my passion.  I partner with my clients to work together as a team to figure life out!  I encourage my clients to show up as their authentic selves and to embrace their journey and struggles so they can make the necessary changes to move on successfully to the next chapter of their lives.  I consider psychotherapy a safe and comfortable space to explore issues, to be heard and seen, and to express and work through triumphs and setbacks.
I specialize in working with clients from many different backgrounds and work with anxiety, depression, post-partum issues, low self-esteem and identity issues, adjustment problems, grief, trauma, addictions, LGBTQ+, and personality issues.  My practice is broad-based and I work with adults, teenagers, couples and families.  I enjoy working with clients from different cultural backgrounds and especially those clients from marginalized communities or facing challenges due to immigration or discrimination.  I have also worked with homeless teens across Cook County and DCFS wards of the state.  My therapeutic style combines elements from many different respected, researched treatment modalities including Cognitive Behavioral Therapy, Motivational Interviewing, Family Systems, Narrative Therapy, among others.
When not working, I enjoy being a wife and mother to two littles Princesses.  My hobbies including listening to music, journaling, spending time with family and friends, and working on self-discovery activities.  I practice self-care and have great energy.  I am ready to be of service to you and help you welcome the next healthy chapter in your life's journey!