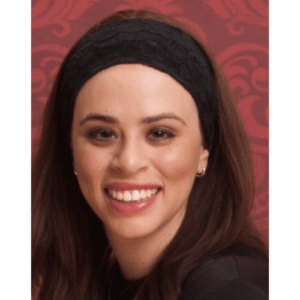 Hello! My name is Samantha Dauber and I am a Licensed Clinical Social Worker (LCSW) in the State of Illinois. I completed my Bachelor of Arts degree (B.A.) from Touro College in New York in 2015 and went on to earn my Master of Social Work degree (M.S.W.) from Walden University in 2019.
For the last several years, my professional experience has focused on working with adults and families dealing with adversity and life transitions and an array of other challenges including adjustment issues, anxiety, depression, stress, grief and loss, trauma, family conflict, relationship problems, mood disorders, personality disorders, self-esteem, chronic illness, chronic pain, and women's health issues such as perinatal and postpartum struggles. Additionally, with my concentration in healthcare and medical settings, I am able to support clients struggling to maintain their mental health after receiving a medical diagnosis. I feel comfortable working with adults, teenagers, couples and families in distress.
I strive to use interventions that meet the specific needs of my clients in a safe, comfortable, and nonjudgmental way. I often use a cognitive-behavioral approach (CBT) in psychotherapy as I help my clients adjust and overcome maladaptive thinking patterns and behaviors. I also utilize dialectical behavioral therapy (DBT) and other therapeutic modalities as a way of teaching clients important coping techniques to manage their stress and navigate their challenges. My goal is to help my clients learning healthy ways of living and a positive mindset to overcome challenges. I hope we can find a way to help you overcome your challenges, support your needs, and help you flourish in all aspects of your life!
I provide teletherapy for Home Psych Services, P.C. and Generations Behavioral Healthcare, P.C. using secure video teleconferencing technology for the comfort, convenience, added privacy, and safety of my clients. When I am not in my remote office, I enjoy spending time with my husband and four children – including my twins – reading and watching repeat episodes of Friends!