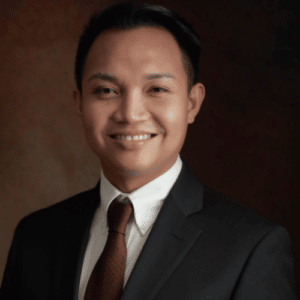 Hi, my name is Kenneth Restor.  Here is a little bit about me.   I am currently licensed an Advanced Practice Registered Nurse (APRN) in Illinois.  I earned my Bachelor of Science Degree in Nursing (B.S.N.) at Silliman University in the Philippines and went on to earn my Master of Science Degree in Nursing (M.S.N.) with a concentration in Family Practice from North Park University in Chicago, Illinois.  As a nurse, I have attained certification in Wound Care in 2015, Wound Care Nurse Preceptor through the National Alliance of Wound Care and Ostomy, and as a Certified Crisis Program Interventionist since 2014.  I am presently completing my Psychiatric Mental Health Nurse Practitioner (PMHNP) certification.
As a Nurse Practitioner, I have completed several internships around the Chicagoland area with major rotations in primary care, pediatrics, and internal medicine.  I finished my residency training in psychiatric advanced practice nursing at Dr. Parisi & Associates, P.C. in Mount Prospect.  I also have experience working as a visiting advanced practice nurse for those clients who are unable to go to outpatient clinics for services. I have received more than twenty-five awards for nursing care excellence as a provider in inpatient settings and have brought that same level of professionalism and commitment to excellence to his clinic in Hinsdale.  I serve as the owner and director of GENERATIONS since 2019 and have served the behavioral healthcare needs of children, adolescents, and adults dealing with an array of psychiatric issues and consult with HOME PSYCH SERVICES, P.C.
I reside in Skokie with my family and enjoy having family time together, traveling the world with my friends and family, reading books, cycling, running, bowling, attending plays and movies, and watching documentaries on TV.   I also volunteer my time in remote communities to provide primary care to underserved populations.  I have served as a chairman for several medical missions and spearheaded an earthquake rescue mission in the Philippines province of Negros Oriental.
I am a member of the American Association of Nurse Practitioners, Sigma Theta Tau International, Red Cross International, the National Alliance of Wound Care and Ostomy, and the American Nurses Association.