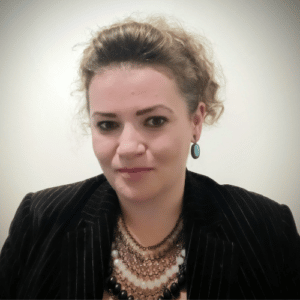 Hello! My name is Euginia Ivanova and it's truly a pleasure to meet you. I am a Licensed Clinical Social Worker (LCSW) and also a Certified Alcohol and Substance Abuse Counselor (CADC) in the State of Illinois. I completed my Bachelor of Arts degree in Social Work (B.A.) from Northeastern Illinois University in Chicago and went on to earn my Master of Science degree in Clinical Social Work (M.S.W.) from Dominican University in River Forest.
My career as a mental health therapist has afforded me opportunities to work with individuals from all walks of life.  I am especially drawn to working with immigrant groups, refugees, women, and gender non-conforming youth and adults.  I immigrated to the United States from Kiev, Ukraine, and feel intimately familiar with the challenges faced by all of the groups I mentioned.  I am able to work with children, adolescents, adults, couples, and families.  I treat a wide variety of presenting issues including anxiety, depression, stress, trauma, adjustment difficulties, grief/loss, relationship problems, family conflict, and addiction.  I am a proud member of Chicagoland's Ukraine Community and am fluent in the Russian and Ukrainian languages.
My therapeutic approach emphasizes drawing upon your strengths and capabilities and borrows from Dialectical Behavioral Therapy (DBT) to address unhealthy forms of thinking and behavior as well as Psychodynamic Theory to gain insight and build self-awareness and psychological flexibility in your life. My goal is to help you learn and develop long-lasting skills for handling the challenges life brings your way. I am here to listen and guide you through whatever difficulties you're facing. Together, we'll work to help you succeed and thrive in all areas of your life!
I provide teletherapy services for Generations Behavioral Healthcare, P.C. and Home Psych Services, P.C. using secure video teleconferencing technology for the comfort, convenience, added privacy, and safety of my clients.  When not working, I enjoy spending time with my daughter and attending multi-cultural events in the Chicagoland area.