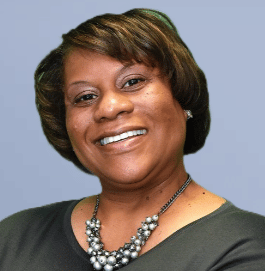 It is my pleasure to say, "Hello," and to introduce myself to you.  My name is Michelle Robinson.  I am a Licensed Professional Counselor (LPC) in the State of Illinois.  I earned my Bachelor's degree in Christian Counseling, Master of Arts degree (M.A.) in Biblical Studies, and Doctor of Philosophy degree (Ph.D.) in Christian Counseling at Newburg Theological Seminary in Evansville, Indiana (2011-2014).  I pursued and worked as a student chaplain at a suburban hospital from 2014-2016.  I authored and published my first book, which was also the focus of my doctoral dissertation, "Why Hast the Mighty Fallen?" (M. Robinson, 2017).  Sensing a strong call to work in clinical counseling as a career, I went on to complete a second Master of Arts degree (M.A.) in Clinical Mental Health Counseling from Grace College in Warsaw, Indiana (2019).
I am enthusiastic about assisting others as they draw meaning in their lives and seek to establish relational support when faced with adversity.  I have worked with diverse populations with various mental health challenges.  I completed my internship at a community mental health facility in Harvey, IL, and have worked at three private psychological and counseling practices in the Chicago and Indiana areas.  One thing that I know for sure is that hurt and pain knows no particular race, religious affiliation, or ethnicity; we all share in these challenging seasons in our lifetime.
While working as a counselor, I have assisted individuals, couples, children and families make connections, as we work collaboratively, using the Cognitive-Behavioral Therapy (CBT) approach as one way to identify, challenge, and reframe unhealthy patterns of thinking and behavior.  I ascribe to tailoring my approach to meet the unique needs of my clients and have used Solution-Focused, Person-Centered, Dialectical Behavior Therapy among other approaches to help my clients.  I have become, gratefully, skilled at integrating faith / professional counseling – while respecting my clients' autonomy and faith traditions.  I am a Certified ADHD Professional (ADHD-CCSP) through my training in evidence-based strategies for managing ADHD across the lifespan.  My other areas of expertise include working with depression, anxiety, trauma, grief, women's issues, anger management, ADHD, autistic spectrum disorder, addiction issues, couples therapy, and working through LGBTQ+ issues.
I provide teletherapy services for Home Psych Services, P.C. and Generations Behavioral Healthcare, P.C. using secure video teleconferencing technology for the comfort, convenience, added privacy, and safety of the client I serve.
I presently reside in the suburbs of Chicago.  I enjoy spending time with my lovely daughter, family and friends.  In my down time, I enjoy reading, watching movies, listening to classical music – especially Andrea Bocelli, and piano concertos.  Of course, food, fun and fellowshipping with those I care for are also mainstays of my life.