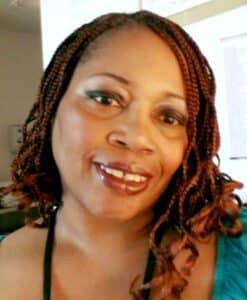 Hello!  I am delighted to introduce myself to you.  My name is Li Drummond and I am a Licensed Clinical Social Worker (LCSW) and Certified Addictions Counselor (CADC) in the State of Illinois.  I completed my Bachelor of Arts degree (B.A.) from Virginia Wesleyan College in 1990 and earned my Master of Social Work degree (M.S.W.) from Loyola University in 1992. I have over 30 years of Clinical Experience. I also serve on various Inclusion, Diversity, Equity, and Access National committees. I am committed to practicing cultural humility in my clinical practice.
My thirty (30) years of professional experience have focused on working with children, adults, and special populations such as Veterans, Substance Use Disorders, Mental Health, Homelessness, Women and Children, Subsidized Housing, and Child Welfare. During this time, I have worked as a Clinical Consultant providing Supervision and oversight, Quality Improvement Specialist, and Subject Matter Expert. My focus has been to stabilize clients while in crisis and help them develop effective coping strategies to deal with adversity. Working collaboratively, my clients are able to resume a better quality of life with their loved ones by using learned skills to manage what life brings in a healthy, positive, and productive manner.  During my career, I have worked with many different presenting issues including adjustment issues, anxiety, depression, thoughts of suicide, stress, loss, trauma, struggles with drugs and alcohol, family problems, child welfare, family problems, and relationship difficulties.  I feel comfortable working with clients ranging in age from children to adults and feel especially well-equipped to work with clients facing discrimination and marginalization including members of various immigrant communities, LGBTQIA+ clientele, black, indigenous, and people of color (BIPOC), and religious minority groups.  I also have expertise working with clients who are part of the Department of Children and Family Services (DCFS) and Department of Corrections (DOC).
I use a variety of interventions that meet the specific needs of my clients in a safe, comfortable, and nonjudgmental way.  I often use a cognitive-behavioral approach (CBT) in psychotherapy as I help my clients adjust and overcome maladaptive thinking patterns and behaviors.  I also utilize Motivational Enhancement, Relapse Prevention, and Harm Reduction for more difficult cases with chronic diseases such as Substance Use Disorders and those involved in the Criminal Justice System as a way of teaching safe coping techniques to manage their addiction challenges.  The goal is to help you learn how to live a healthy lifestyle with a positive mindset to overcome these challenges and strengthen those family, social, and work relationships that are most important to you.
I provide teletherapy for Home Psych Services, P.C. and Generations Behavioral Healthcare, P.C. using secure video teleconferencing technology for the comfort, convenience, added privacy, and safety of my clients.