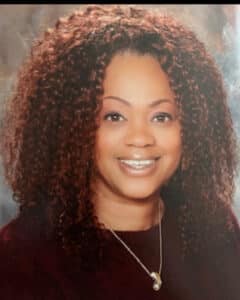 Hello.  I am so happy that you've chosen to learn a bit more about me.  My name is Lisa Tarr.  I am a Licensed Professional Counselor (LPC) in the State of Illinois and a Nationally Certified Counselor (NCC).  I also hold certification in Special Education (K-21).  I completed my Bachelor of Science degree (B.S.) in Psychology from Chicago State University in 2010 and went on to earn my Master of Science degree in Education (M.S.E.) from Quincy University in 2012 and my Master of Science degree (M.S.) in Counseling Psychology from National Louis University in 2016.
"Interactive" and "open" best describe my therapeutic style.  I treat my clients with respect, sensitivity, compassion, and empathy.  I do not judge or use stigmatizing labels.  I know modern-day life and stressors are becoming increasingly difficult to manage.  I want you to know that you are not alone!  My treatment approach combines elements from cognitive-behavioral, psychodynamic and client-centered orientations.  I use a culturally sensitive approach to treating my clients.  I am dedicated to helping people achieve their goals in therapy and regain their independence and balance within their lives.
I work with individuals, couples, and families struggling with a wide range of concerns including anxiety, depression, addiction issues (substance abuse), troubled teens, school failure, LGBTQ+, and trauma and identity issues.  As a lifelong ally and friend to the LGBTQ+ community, I work very hard to remain current on concerns that are specific to marginalized communities.  I tailor our dialog and treatment plan to meet your unique needs.  I will work with you to think outside of the box and build strength through our therapeutic relationship.  Collaboration and establishing rapport and the keys to developing a strong working relationship.  My goal is to help you develop and learn coping skills to live a more successful life.
I joined Home Psych Services, P.C. and Generations Behavioral Healthcare, P.C. as a teletherapist specializing in providing expert remote counseling services for the comfort, convenience, added privacy, and safety of my clients.
I am a lifelong learner.  I am an educator, therapist, and lover of all four-legged animals.  I believe that change is inevitable and that we become our best when we learn and adapt as we grow in life.  It takes courage to take the first step toward change.  Let's work together to provide you with a more fulfilling life.  Anything is possible when you trust the process and the journey that life takes you on!