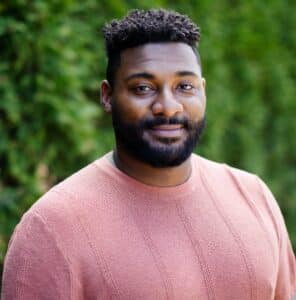 Hi!  My name is Julleon Garrison.  I am a Licensed Social Worker (LSW) in Illinois.  I earned my Bachelor of Arts degree (B.A.) from Philander Smith College, a HBCU in Little Rock, Arkansas.  I received my Master of Social Work degree (M.S.W.) from the University of Wisconsin, Oshkosh, in June 2021 and then moved to the wonderful City of Chicago in October 2021.
I have devoted my career to the improvement in the lives of those facing homelessness, family trauma, discrimination, and enriching children's educational and emotional development.  As a clinician, I have worked with clients coping with anxiety, depression, adjustment disorders, borderline personality disorder, bipolar disorder, Attention-Deficit Hyperactivity Disorder (ADHD), school problems, and oppositional-defiant disorder.  I am allied with and passionate about serving the needs of the LGBTQIA+ community and other marginalized groups including immigrant populations.  My patients vary widely in background and demographics.  I am experienced in treating individuals, children, couples and families.  My treatment style is integrative and tailored to the needs of my clients including such modalities as Cognitive Behavioral Therapy, Dialectical Behavioral Therapy, Supportive Therapy, Acceptance and Commitment Therapy, and Motivational Interviewing.
I believe that therapy can provide relief for mental health concerns but also can afford a vehicle to empower clients to overcome challenges, insecurities, and to feel listened to, understood, and advocated for.  I promise to work tirelessly with you and to be a strong advocate and guide on your healing journey.
I provide teletherapy services for Home Psych Services, P.C. and Generations Behavioral Healthcare, P.C. using secure video teleconferencing for the comfort, convenience, added privacy and safety of my clients.
In my spare time, I enjoy spending time with my family, reading, writing, and playing video games.