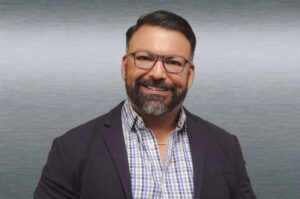 Hello, my name is Jose Negrete. I am very pleased that you are interested in working with me and would love to take an opportunity to tell you about myself.  I am a Licensed Social Worker (LSW) in Illinois. I have earned my Bachelor of Arts degree (B.A) from Chicago State University in Chicago, Illinois in 2014 and went on to completed my Master of Social Work degree (M.S.W.) from Indiana University – Northwest in Gary, Indiana in 2018. Since graduation, I have been working in Indiana for the last four years doing home-based therapy for the Indiana Department of Child Services (DCS), truancy court, and probation.
I have always felt the need to serve people, so I pursued my career as a Social Worker. I am committed to those who live in underprivileged communities, experienced trauma or live in dysfunctional families. I
believe everyone deserves the right to develop healthy emotions and live the best quality of life they can. As a clinician, I am committed to ensuring that each client can experience the best patient care possible in my practice. My experience includes helping clients across the lifespan with anxiety, major depression, attention-deficit hyperactivity disorder (ADHD), oppositional-defiant disorder (ODD), and behavioral issues at home or in school.  However, I am also comfortable providing expert services for obsessive-compulsive disorder (OCD), trauma, immigration and acculturation issues, LGBTQIA+ issues, bipolar disorder and dual diagnosis, substance abuse, and couples counseling. I consider my treatment approach to be eclectic and tailor evidence-based plans to meet the needs of my clients.  I like to draw on elements from Cognitive Behavioral
Therapy (CBT), Dialectical Behavioral Therapy (DBT), Solution Focus Therapy, Motivational Interviewing, Mindfulness Therapy, and Acceptance and Committed Therapy (ACT).
I provide teletherapy services for Home Psych Services, P.C. and Generations Behavioral Healthcare, P.C. using secure video teleconferencing for my client's comfort, convenience, privacy, and safety.
I am a single father with two young boys in 4th grade and 6th grade in Indiana. I recently relocated to Chicago from Indiana.  I love to run long-distance and typically run Chicago Marathon, Indianapolis Marathon, and Indianapolis Marathon each year in the fall. In my off-season, I strongly believe in self-care and tend to be competitive in heavy weightlifting and compete in CrossFit tournaments. In this life, we must be fearless in our pursuits and tap into our authenticity and uniqueness by healing our minds, body, and soul.